Moderators: nkgray, gordon, Doug
Bustard
Posts: 1427
Joined: Sat Aug 09, 2008 5:58 am
World Life List: 372
Home Country Life List: 330
World Photographed: 0
Home Country Photographed: 0
Garden List: 45
Latest Lifers: Eastern Clapper Lark, Red Capped Lark, Spike Heeled Lark, Orange River Francolin


NOT African Reed Warbler!
Location: West Rand, Johannesburg
Contact:
When we first saw this bird I thought it was a Southern Boubou, because of the throat colouring, but then realised it was too big. Mariana insisted it was Burchell's Coucal but I wasn't so sure. However, when we got home and checked up, sure enough, that's what it turned out to be, a juvenile Burchell's Coucal. Photographed at Walter Sisulu National Botanical Gardens, December 26th 2008.
Ô¿Ô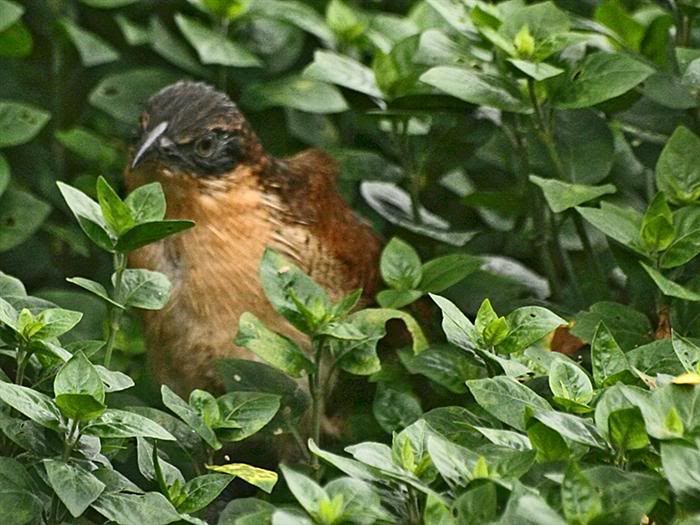 Found a dead wading bird.Took it home, parcelled it up, and sent it off to the rubber-faced irritant Phil Cool with a note inside which read: "Is this your Sanderling?"
http://daveshedman.multiply.com
---