Moderators: nkgray, gordon, Doug
Bustard
Posts: 1427
Joined: Sat Aug 09, 2008 5:58 am
World Life List: 372
Home Country Life List: 330
World Photographed: 0
Home Country Photographed: 0
Garden List: 45
Latest Lifers: Eastern Clapper Lark, Red Capped Lark, Spike Heeled Lark, Orange River Francolin


NOT African Reed Warbler!
Location: West Rand, Johannesburg
Contact:
This one had us all excited because when we first saw it, even with the bins, it looked like a black bird with a pale blue wing patch and we were pretty sure there's no bird matching that description in South Africa. However, when I got closer with the camera, what looked like a pale blue wing patch was actually a shimmering, glossy pale bluish green wing patch! OK, disappointed that it wasn't some rare exotic migrant, but all the same, it's the first juvenile Glossy Starling we've seen. It was high up on the electricity cables so the photos aren't stunning, but good enough for an ID.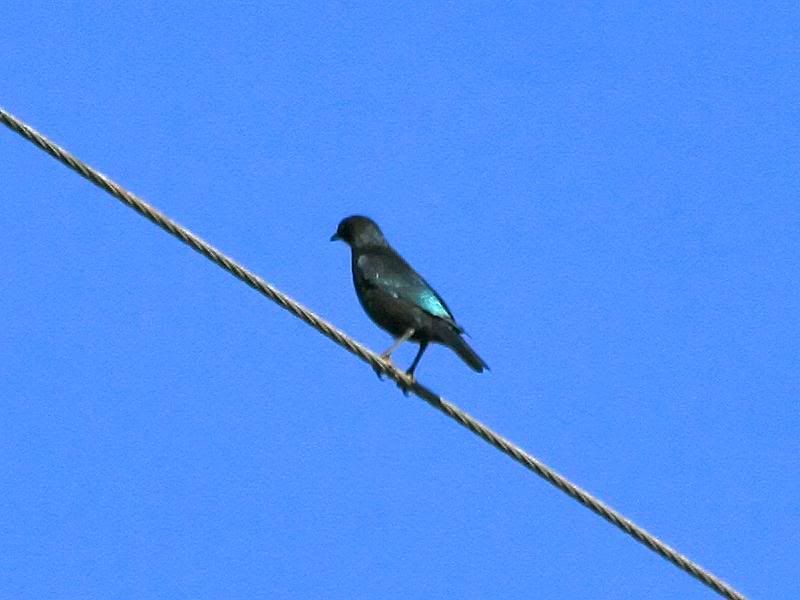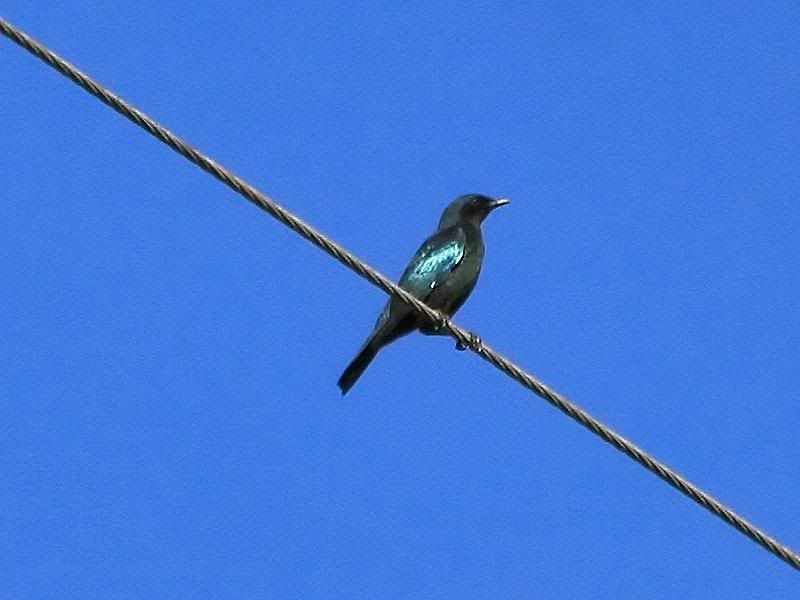 Found a dead wading bird.Took it home, parcelled it up, and sent it off to the rubber-faced irritant Phil Cool with a note inside which read: "Is this your Sanderling?"
http://daveshedman.multiply.com
---