Moderators: nkgray, gordon, Doug
Bustard
Posts: 1427
Joined: Sat Aug 09, 2008 5:58 am
World Life List: 372
Home Country Life List: 330
World Photographed: 0
Home Country Photographed: 0
Garden List: 45
Latest Lifers: Eastern Clapper Lark, Red Capped Lark, Spike Heeled Lark, Orange River Francolin


NOT African Reed Warbler!
Location: West Rand, Johannesburg
Contact:
It's exactly three months since we saw the first male in full breeding plumage in our garden this year, and here's the end result, our first youngster of the season. It's very grey compared to the adults, especially the downy feathers covering the back. It was being fed by the mother and the contrast between the two when they sat together was quite striking.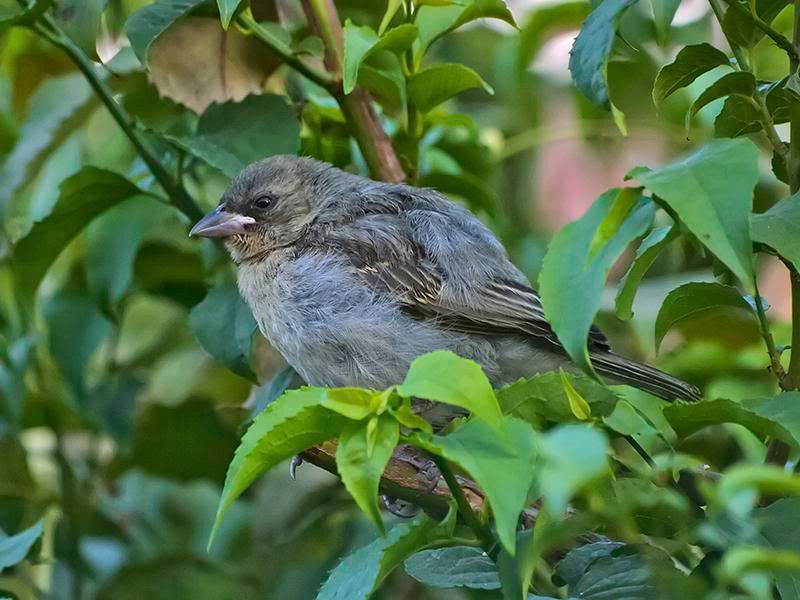 Found a dead wading bird.Took it home, parcelled it up, and sent it off to the rubber-faced irritant Phil Cool with a note inside which read: "Is this your Sanderling?"
http://daveshedman.multiply.com
---